Is Quopi Ai Trading Bot Legit or a Scam?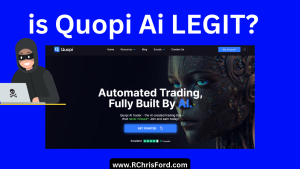 Quopi Ai Backoffice Tour....is this Legit or a Scam?
Quopi Ai Trading Bot proclaims to trade stocks during normal NYSE trading hours Monday thru Friday 9:30am EST to 4pm EST.
In this backoffice tour we try and determine if the bot is legit or is it a scam/rug pull.
https://quopi.ai/invite/jaguar16 – Here is my referral link if you wish to join us. Remember this is risky. Travel at your own risk. The video below illustrates.